Tuesday, March 10
Greetings All,
I hope this message finds you well today.  On Friday we'll be announcing our basic plan for the elementary grades next year in regard to how many sections will be offered at each grade level and what the caps will be on class sizes.  We continue to be appreciative of the support and cooperation we have received from our parents in getting these decisions made.
Kaysinger Conference High School Math and Science contests are happening today on the campus of SFCC.  We hope to have news to celebrate and share either on Friday or in next Tuesday's Beat.
Please read on for several more items of interest today!
Thanks and God bless you!
Dr. Register
Spread the Word – 2020-2021 Enrollment going on NOW
Take a tour, Be a GREMLIN for a day, Ask Questions, and Inquire soon. #GoGremlins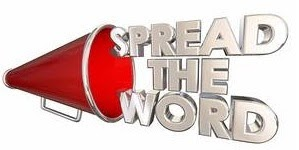 SH Families, we are calling on you to help spread the word. 2020-21 Enrollment for Sacred Heart School is going on NOW. If you know of any families that have had an interest in Sacred Heart but want to know more, NOW IS THE TIME.
Spring Break would be a perfect opportunity for an interested family to learn more about our little school and spend a day as a GREMLIN.
We welcome all families to come and tour the school and have the Gremlin experience first hand. If you know someone interested, please have them contact Mrs. City in the front office to schedule a visit. 660.827.3800 or  rcity@gogremlins.com
GRANDparent's Day – Friday, March 27
Don't let these moments slip by! Please join us for our 2nd annual Grandparents Day for students in grades 6 – 12 on Friday, March 27, from 8 a.m. to 1 p.m.  Activities include Mass, student-led entertainment and a catered lunch (baked fish, mac & cheese, coleslaw, steamed veggies, cornbread, sweet tea, and water). RSVPs are due by March 20.
The cost for the event will be $12.50 per person. (No cost for students.) Please reserve your seats at https://www.gogremlins.com/donate/ or call the school office. We look forward to a wonderful, family-filled day!
*STUDENTS – Bring a pal, and SAVE!  Buy two tickets in advance, and get a dollar off your total purchase.  The fun is always "funner" when it's shared by two.  This deal does not apply to tickets purchased at the door, so get your tickets today!!!
 Talking Grems Fare Well at District Speech
Our Gremlin speech team is nearing the end of another great season. SHS competed in the District contest this past Saturday at SFCC.  In this tournament, every single team member advanced to finals.  That has to be some kind of record!
Junior Hayden Altena – 7th in Radio Speaking.
Junior Addie Hunsaker – 5th in Poetry.
Junior Jeff Hollabaugh –  3rd in US Extemporaneous Speaking  (Jeff just missed qualifying for State competition on a heartbreaking tiebreaker.)
Senior Summer Caton – 7th in Storytelling. 2nd place in Prose
Her 2nd place finish qualified her for the State Speech, Debate, and Drama competition in Springfield on April 25.  Well done, Summer!
Congratulations on another stellar speech season, Talking Grems!
Spring Book Fair is Right Around the Corner
Scholastic Book Fair will be here in the SHS Commons March 23-27.  This Fair will have the "fun" items and many, many BOOKS for all ages.  This would be the perfect time to stock up on books for summer reading!
Monday – March 23 – Classroom Preview Day
Tuesday – March 24 – GRAND Eat-In Event (Friends and family K-5 Lunch & Shop)
Wednesday – March 25 – Donuts at Drop Off (Join us in the SHS Commons before school)
Thursday – March 26 – Dress up day for K-5 "Going on a Safari" – photo booth & pics at Book Fair
Friday – March 27 – Last chance shopping opportunity
Gremlin Gear 2019
The next order date for Gremlin Gear has been extended to March 13!!  This will be the last Gremlin Gear order for the 2019-2020 school year, so if you need spring Gremlin Gear items, order them TODAY!  Use this Gremlin Gear order form. The picture is just a sample of items available.
If you have any questions, please contact Carla Lucchesi at 660-221-5576.
St. Vincent DePaul Parish Lenten Opportunities
Martes 10 de marzo
Saludos a Todos,
Espero se encuentren bien. El viernes anunciaremos nuestro plan básico para los grados de primaria para el próximo año en relación a cuántas secciones se ofrecerán para cada grado y el tamaño máximo de los grupos.  Continuamos agradeciendo el apoyo y la cooperación que hemos recibido de nuestros padres para tomar estas decisiones.
Las competencias de Matemáticas y Ciencia de la Conferencia Kaysinger será hoy en el campus del SFCC. Esperamos tener noticias que celebrar y compartir ya sea en el Beat del viernes o en el del próximo martes.
¡Por favor lea los diversos aspectos de interés de hoy!
¡Gracias y que Dios los bendiga!
Dr. Register
Corran la Voz- Inscripciones DESDE AHORA para el 2020-2021 
Realice un recorrido, sea un GREMLIN por un día, haga sus preguntas. #GoGremlins
Familias del SH,  hacemos un llamado de apoyo para que ayude a correr la voz. Ya están abiertas las inscripciones para el ciclo escolar 2020-21 en el Sagrado Corazón. Si conoce familias que hayan estado interesadas en el Sagrado Corazón y deseen saber más, AHORA ES EL MOMENTO.
Las vacaciones de primavera será la oportunidad perfecta para que una familia interesada conozca más sobre nuestra pequeña escuela y pase un día como GREMLIN.
Invitamos a todas las familias a venir y dar un recorrido por la escuela y tener la experiencia Gremlin de primera mano. Si conoce a alguien interesado, por favor que contacten a la Sra. City en la oficina escolar para programar una visita al  660.827.3800 o al email  rcity@gogremlins.com
Día de los Abuelos –  Viernes 27 de marzo  
¡No deje que estos momentos se le escapen!. Por favor acompáñenos en nuestro 2o día anual de los Abuelos para estudiantes en grados de 6o a 12o el viernes 27 de marzo de 8 a.m. a 1 p.m. Las actividades incluirán misa, entretenimiento a cargo de los estudiantes y almuerzo  provisto  por una compañía externa. (pescado horneado, macarrón con queso, ensalada de col, vegetales al vapor, pan de maíz y agua). Confirmar asistencia a más tardar el 20 de marzo.
El costo del evento será de $12.50 por persona. (No hay costo para los estudiantes) Por favor reserve sus lugares en la página https://www.gogremlins.com/donate/ o llame a la oficina. ¡Esperamos ansiosos un día familiar y maravilloso!
Obra Musical de Primavera a cargo de Preparatoria el viernes 20 de  marzo y el sábado 21 de marzo a las 7:30 pm en el Liberty Center 111 W. 5th St. Todos los lugares cuestan $5.00. Los boletos ya están disponibles en la oficina escolar o llamando al 827 3800.
*ESTUDIANTES – ¡Traigan a un amigo y AHORREN!  Compren dos boletos con anticipación y obtengan un dólar de descuento del total de su compra.  La diversión es mejor cuando se comparte.  ¡¡¡Esta oferta  no aplica para boletos comprados en la puerta el día del evento, así que compren sus boletos hoy mismo!!!
Despedida de los Gremlins Parlantes de Oratoria de Distrito
Nuestro equipo de oratoria de los Gremlins está cerca del final de otra gran temporada. El SHS compitió en el concurso de Distrito este sábado pasado en SFCC. En este torneo cada miembro del equipo avanzó a las finales.  ¡Eso tiene que ser algún tipo de récord!
Junior Hayden Altena – 7o en Discurso en Radio.
Junior Addie Hunsaker – 5o en Poesía.
Junior Jeff Hollabaugh –  3o en Discurso Extemporáneo   (Jeff perdió el calificar para la competencia estatal en un empate desgarrador.)
Senior Summer Caton – 7o en Relato de Cuentos, 2o en Prosa. Su 2o lugar la calificó para la Competencia Estatal de Oratoria, Debate y Teatro en Springfield el 25 de abril. ¡Bien hecho Summer!
¡Felicitaciones Gremlins Parlantes por otra temporada estelar de oratoria!
La Feria del Libro de Primavera está a la Vuelta de la Esquina
La Feria del Libro de Scholastic estará en las áreas comunes del SHS del 23 al 17 de marzo. Esta feria tiene todos los elementos divertidos y muchos muchos LIBROS para todas las edades. ¡Este es el momento perfecto para abastecerse de libros para la lectura de verano!
Lunes 23 de marzo – Día para que los grupos tengan una vista previa
Martes 24 de marzo – Evento GRAND Eat-In (Amigos y familia de niños en K a 5o grado pueden venir a comer el almuerzo y comprar)
Miércoles 25 de marzo – Donas al dejar a sus estudiantes (Acompáñenos en las áreas comunes del SHS antes de las clases)
Jueves 26 de marzo – Disfraces para K a 5o grado "Vamos de Safari" – stand para fotos  en la feria del libro
Viernes 27 de marzo -última oportunidad para comprar
Prendas de los Gremlin 2019
¡¡La próxima fecha de pedido de Prendas de los Gremlins (Gremlin Gear) se ha extendido al 13 de marzo!!  Este será el último pedido de Prendas de los Gremlins para el ciclo escolar 2019-2020, así que si necesita artículos de primavera de los Gremlins, ¡pídalos HOY MISMO!  El formato de pedido para Gremlin Gear está anexo.
Si tiene preguntas por favor contacte a Carla Lucchesi al 660-221-5576.
Oportunidades de Cuaresma de la Parroquia de San Vicente de Paúl